Bellydance with Beverley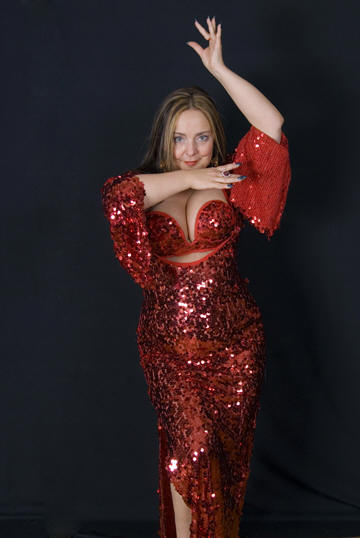 Based in Leeds, Yorkshire. Bev is an English Egyptian dancer. She first fell in love with Arabic dance at a theatre show. She had gone to see the Flamenco dancers, but found herself mesmerized by the Middle Eastern performers. She is now one of the most experienced teachers and dancers in Yorkshire and performs at many events throughout the U.K. She teaches regular classes in Leeds and North Yorkshire, organizes workshops, events and sells her own handmade costumes. Beverley has been involved in working with: School Workshops, Adult workshops, Community groups and centres, T.V programmes, Arts Festivals, and Healthy Living Schemes to name but a few of her many and varied dance experiences. "I first was inspired by a lady called Betty Thompson; who had taught dance in the Middle East, she held a local class in Horsforth, Leeds. This was the start of my belly dancing career 12 years ago. The first class was very informal and held in Betty's very spacious kitchen. As soon as she started to move, that was it, I was hooked and have been ever since. Betty was my first and greatest inspiration. I attend as many dance workshops and events as possible to be inspired by some of the best dancers in the world, I never want to stop learning". I also travel to Egypt to be taught by the best authentic teachers/dancers there.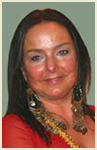 " Hazarah is one of the most vivacious dancers I have seen for a long time"
"Undoubtably the Shimmy Queen!"
"I have not seen anyone shimmy like Hazarah, she is fantastic!"
"Hazarah shows an energy and pleasure in her dancing that is very strong, wonderful to watch"